"Encourage lifelong physical activity by fostering students' physical, social, and emotional development."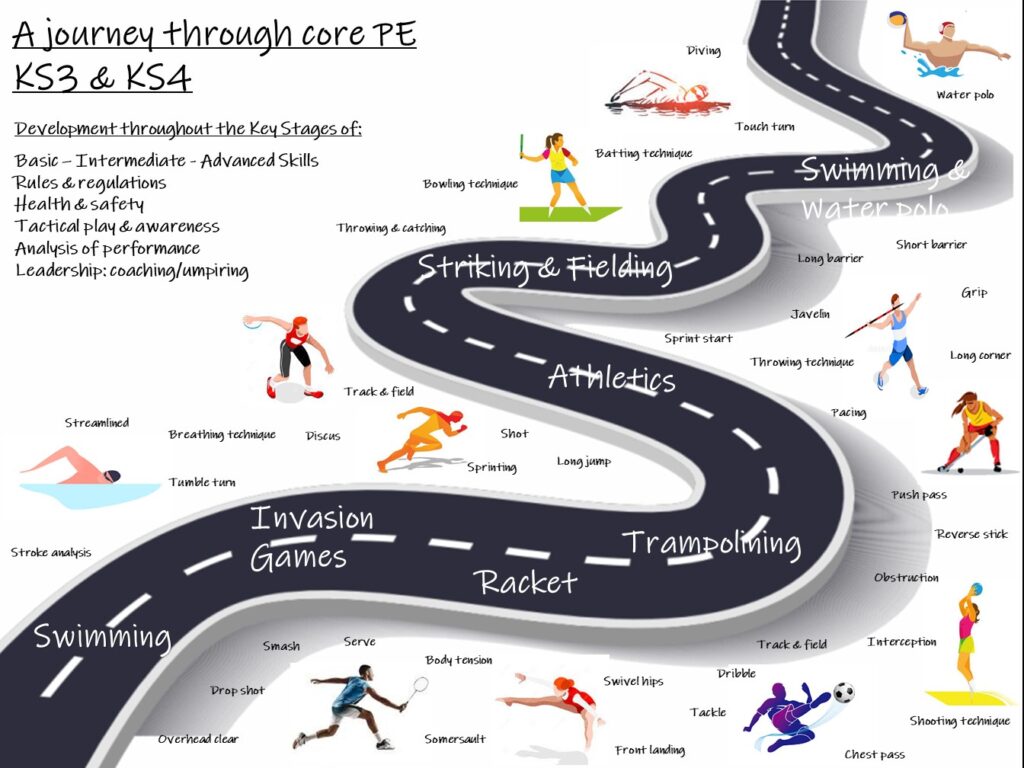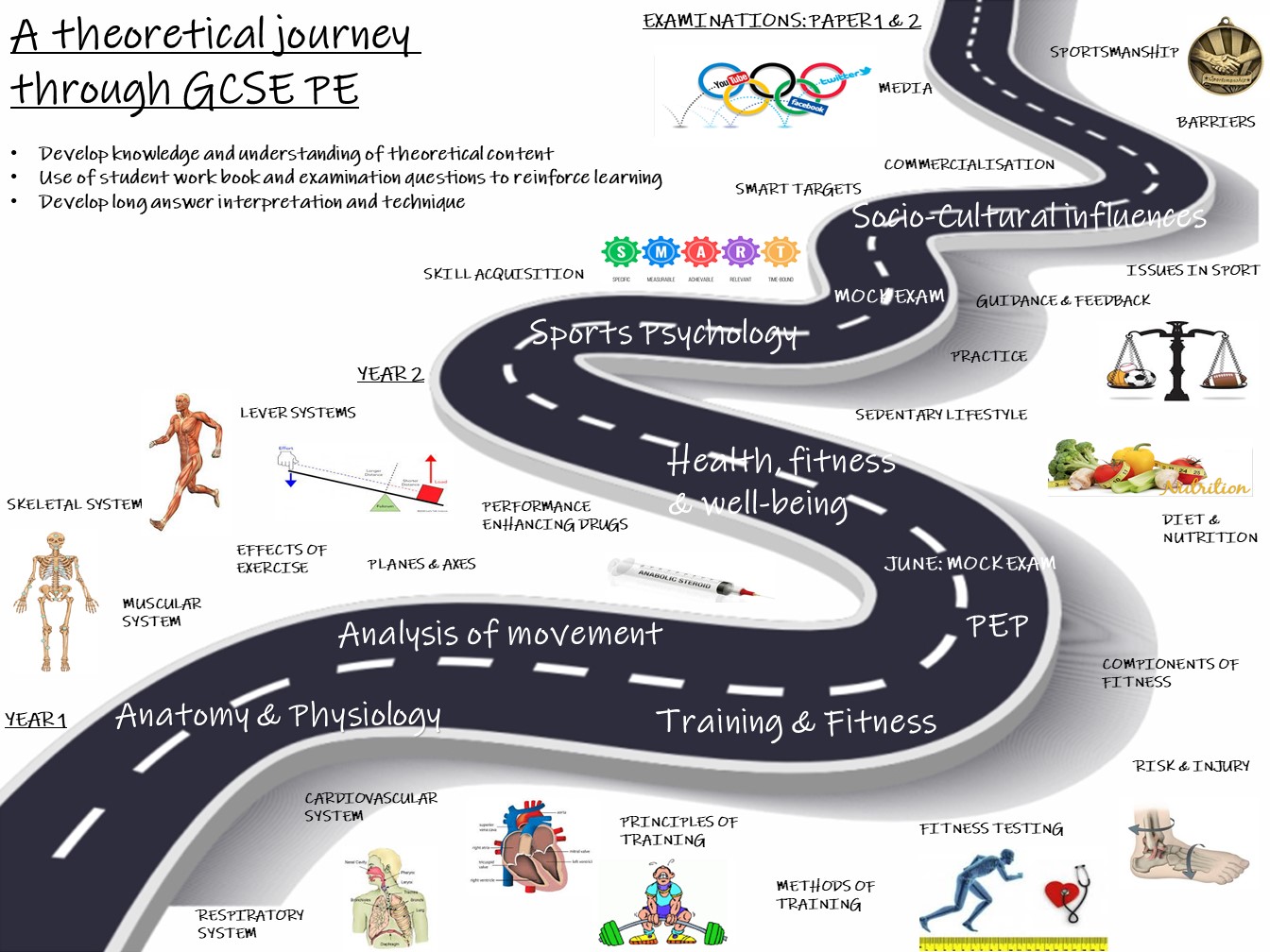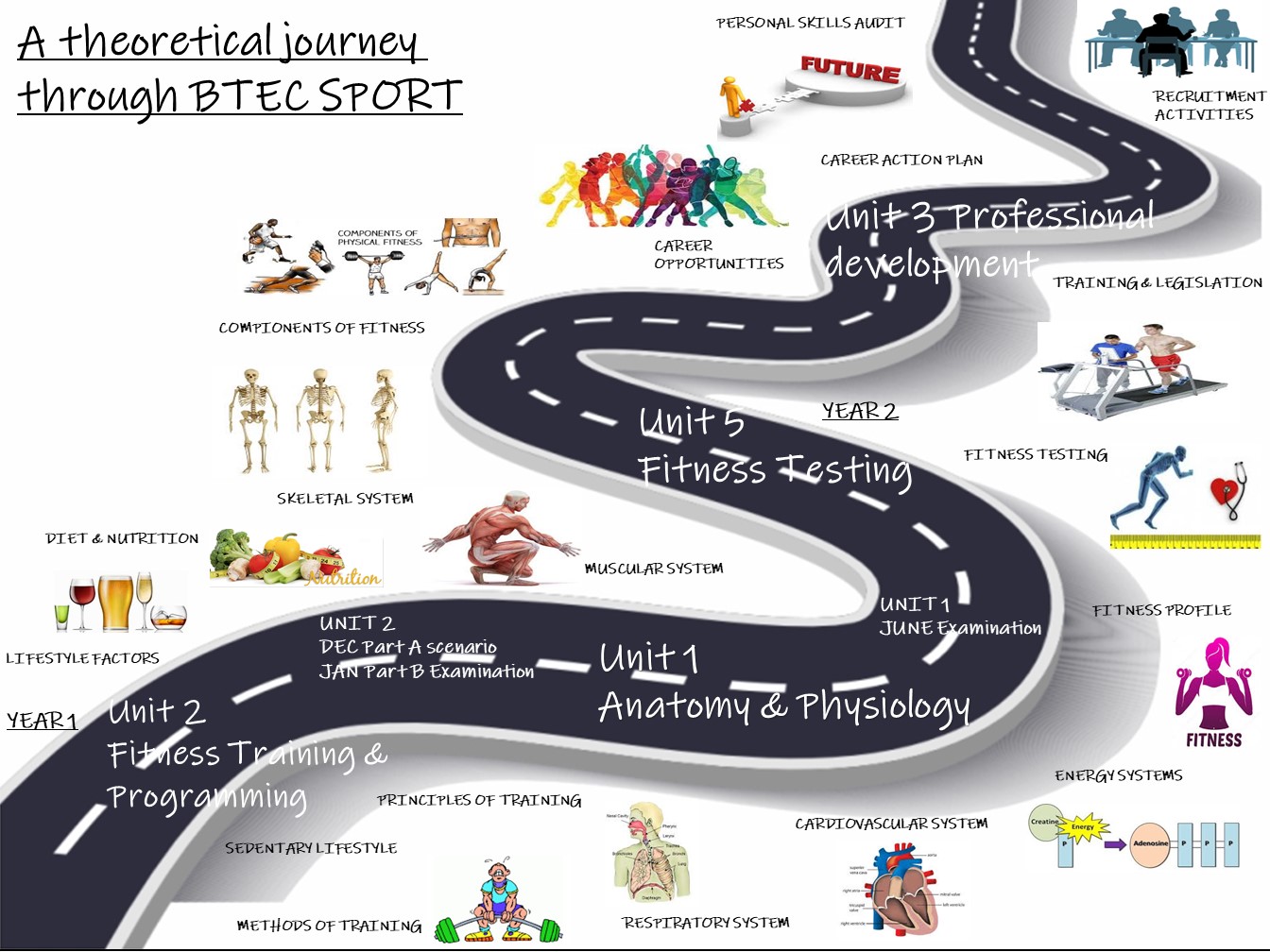 Physical Education GCSE Key Words
Year 7-9
Students follow a broad range of activities in half-term blocks. They have 4 lessons in each 2 week timetable rotation. Pupils are taught to:
use a range of tactics and strategies to overcome opponents in direct competition through team and individual games for example, badminton, football, hockey, netball, rounders and handball.
develop their technique and improve their performance in other competitive sports for example, athletics and trampolining.
take part in outdoor and adventurous activities which present intellectual and physical challenges and be encouraged to work in a team, building on trust and developing skills to solve problems, either individually or as a group.
analyse their performances compared to previous ones and demonstrate improvement to achieve their personal best.
take part in competitive sports and activities outside school through community links or sports clubs.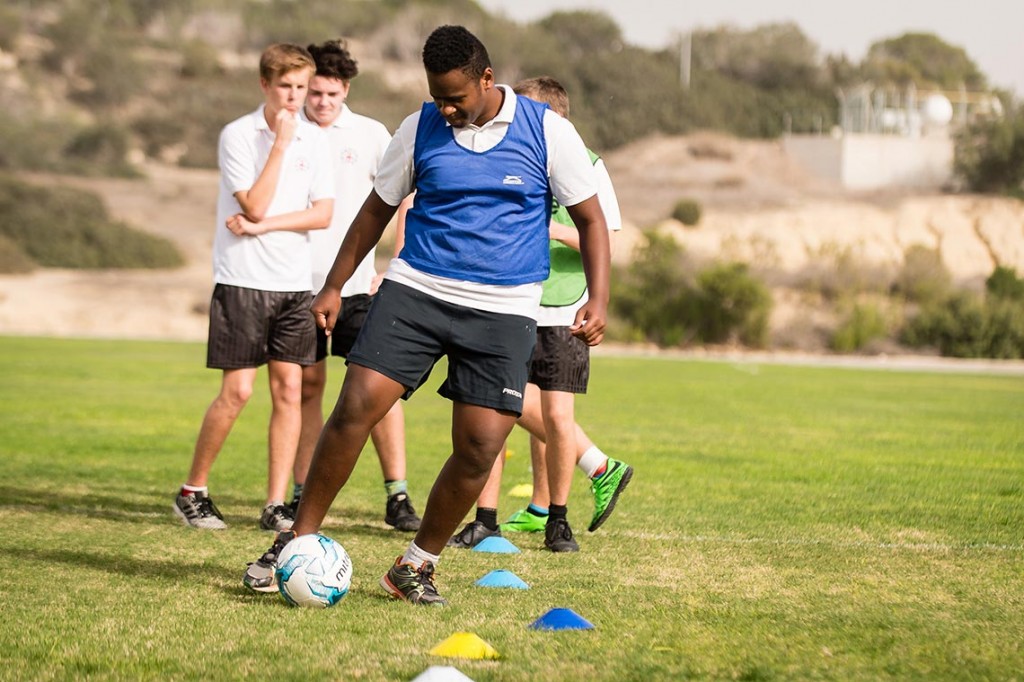 GCSE Physical Education (Edexcel 9-1) Year 10 & 11
Course Outline
This course builds upon knowledge and skills learned through Physical Education in the Lower School. It is intended to help the learners:
(i) Develop a deeper understanding of the rules, tactics and techniques of sports
(ii) Develop an understanding of the theory of Sports Science
(iii) Develop and improve their personal performance
The lesson time will be separated into 5 lessons (3 will usually be theory based, 2 will be practical).
Practical Lessons – Correct school PE kit must be worn at all times. Maximum participation is required as the practical element of the course is 30% of the final mark.
Theory Lessons – Regular homework is set throughout the duration of the course and is an important and integral part of the syllabus.
Assessment Details
Course Assessment of Practical Work 30% (Practical Examination)
Theory of Sport Written Exam 60% (Theory Examination)
Personal Exercise Programme (PEP) 10%
Practical Examination
Each candidate must perform one team activity, one individual activity and either a team/individual activity.
Team Activities
Individual Activities
Association Football
Athletics. One event (track or field)
Badminton
Badminton, squash or tennis
Cricket
Swimming
Dance
Table tennis
Rowing
Skiing or snowboarding
Hockey
Trampolining
Hurling
Cycling
Netball
Diving
Rugby league or rugby union
Golf
Table tennis
Equestrian
Tennis
Rowing
Volleyball
Rock Climbing
Handball
Learners will also be required to use one of their chosen sports for an analysis of performance.
Theory Examination
The specification for the theory examination covers a wide range of issues related to sport, physical education and healthy, active lifestyles. The units that are covered are listed below:
Anatomy and Physiology
The skeletal system
The Muscular system
Movement Analysis
The cardiovascular system
The respiratory system
Methods and Principles of training
Nutrition
Drugs in sport
Sports injuries
Socio-Cultural Influences
Participation and barriers in sport
Commercialisation
Sportsmanship
Sports Psychology
Skill classification
Guidance and Feedback
Mental Preparation
Reasons for Choosing This Subject
Taking this course will allow learners to develop a knowledge and understanding of human performance through participation in a range of physical activities. They will be given the opportunity to acquire and develop a higher level of personal performance through participation in a variety of sports. They will be encouraged to develop an appreciation of the relationship between physical activity, general health and education for post-school leisure. The course has relevance for a variety of areas of employment, e.g. coaching/teaching/lecturing, physiotherapy and leisure centre management.
Post 16 Progression
For learners intending to continue with their education, the course offers a solid grounding for further study in Physical Education or other related subjects such as BTEC Level 3 Sports.