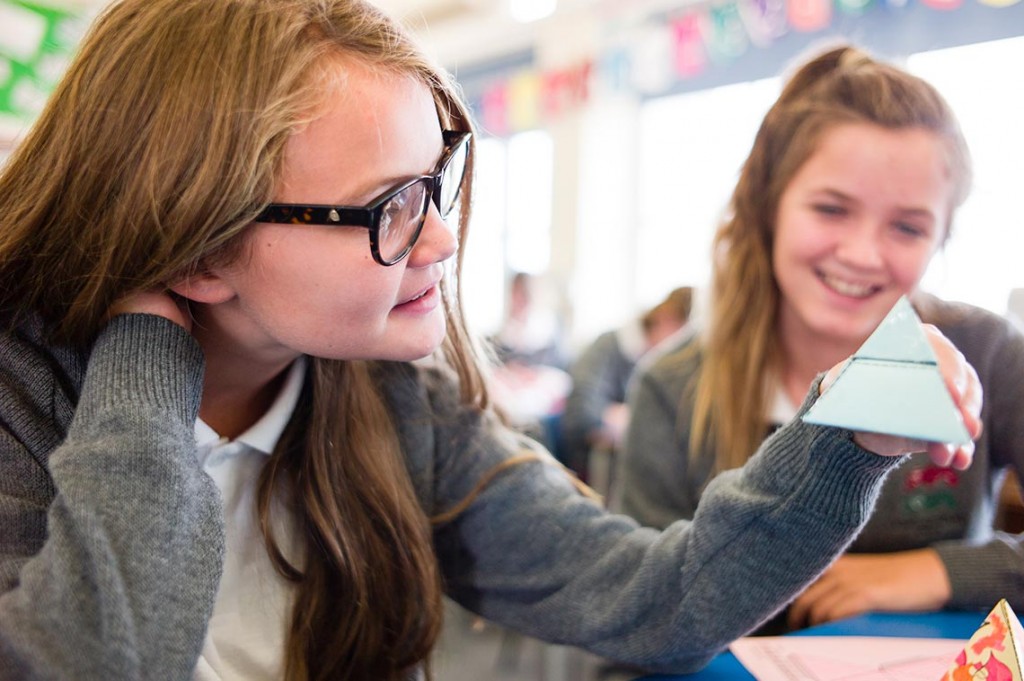 The curriculum at King Richard School is balanced, relevant and personalised, ensuring progression and continuity for every student.
Our central purpose is to ensure that all children achieve the highest standards of which they are capable. These standards apply to all that they do, whether in the classroom, on the sports field, in concert, on stage, or in the extensive range of other opportunities we offer to students at all stages of their education.
All our learners are encouraged to pursue excellence, develop a love of learning and to work to the best of their ability. This is underpinned by our motto 'Excellence Learning and Leadership'.  We want all our learners to take responsibility for their own learning, set themselves high standards, and develop good learning habits. Everyone should think about how they learn, how to solve problems and how to make decisions.
Curricular provision is based on a two-week timetable consisting of 50 one-hour lessons.
Years 7-9
On entry to King Richard School students are placed in a mixed ability tutor group. For the majority of their lessons they are taught in such groups, but in the core subjects of Maths and English, learners are set according to ability.
Key Stage 3
Years 10 and 11
We offer a more personalised curriculum at key stage 4 enabling everyone to find the combination of courses which complements their interests and talents. The curriculum at Key Stage 4 is more personalised ensuring that all our students have access to a range of courses that best suits their individual needs and provide encouragement to continue their education beyond the age of 16. Our learners have the opportunity to choose from a range of GCSEs, and BTEC courses and are able to access the advice of the independent careers adviser Ms S Moloney to assist in their choices.
Key Stage 4
Sixth Form
For a small school King Richard is able to offer a wide range of courses to include 15 'level 3 subjects (A levels AS and BTECs), level 2 (GCSE equivalent) BTEC courses in Health and Social Care and Public Services, English and Maths GCSE resits as well as a range of NVQs in partnership with Vocational Training Qualifications (VTQ) on the station. We try to be as flexible as possible allowing students to choose any mixture of A levels GCSE Level 2 qualifications and NVQs that are appropriate for them. This will be determined in an interview with parents, students, head of sixth form and our independent careers adviser Ms Sue Moloney.
Key Stage 5