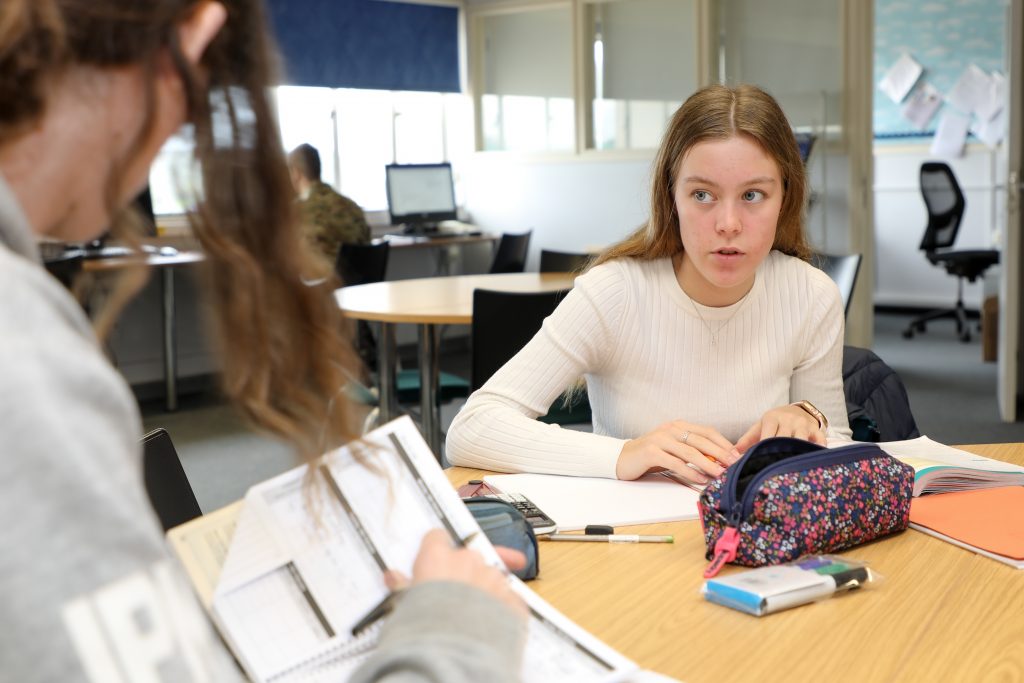 We believe that the sixth form is the transition between school and university or employment where young people will be developing into mature, self-motivated and confident learners who universities and employers value in this fiercely competitive world.
We feel that during your time in sixth form you should be working with your teachers, tutors and your parents on your journey towards taking full responsibility for your own learning and future aspirational career pathways.
As a sixth form student you need to meet our expectations of attendance, punctuality and appearance and to take responsibility for your own learning. We want all of our students to play a key role in the life of the school and the community by taking leadership roles in the many enrichment opportunities which are available. Most of all, we want students to get the most from their experiences in the sixth form.
Three pillars underpin our sixth form provision at King Richard School:
Curriculum – Our curriculum offer is ambitious and aimed towards achieving academic and vocational excellence. The curriculum is tailored to meet individual needs equipping students with the knowledge, and skills they need to be lifelong learners.
Challenge – Our culture of high aspirations and high expectations enables all students to achieve and make excellent progress. Sixth form students display positive attitudes to learning, are independent, resilient and committed to their success thereby, becoming role models to the wider school.
Community – All students will be provided with opportunities to engage with the wider community and become school ambassadors During their time in sixth form students will participate in our new and exciting community leadership programme helping them to develop key leadership skills to help them prepare for their next stage of education, employment or training.
Our code of conduct makes clear how we should behave in our community. It has the following aims:
● To allow all students to learn in safety and security.
● To support teaching and learning in the classroom.
● To foster respect for others, for property and the environment.
● To encourage honesty, trust, fairness, tolerance and compassion.
● To encourage and develop self-discipline and self-respect.
● To make a positive contribution to our local community
If students follow our code they will be helping to create a positive and supportive learning environment in which everyone can be successful and have their achievements recognised and rewarded.