2017 Ofsted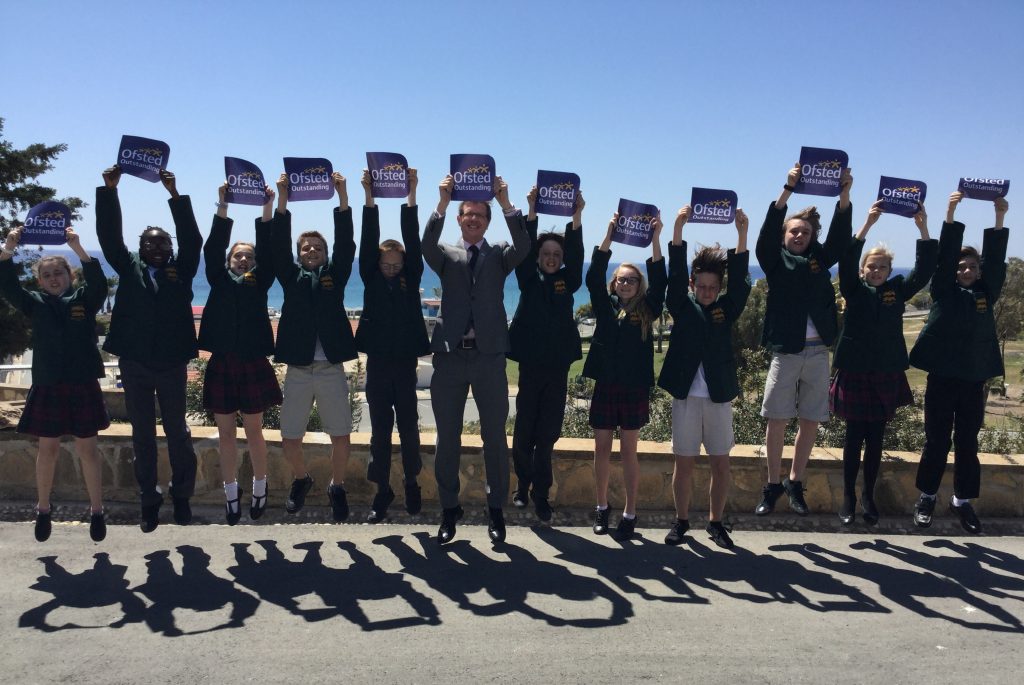 We were inspected on 21 & 22 March 2017. The inspectors found that "the school continues to be outstanding."
Ambitious leadership permeates the culture of the school.
The Executive Principal leads a high performing senior team…they are passionate about securing the highest possible standards of teaching and pastoral care…leaders' unwavering commitment to 'do the absolute best for every pupil'.
Pupils value and engage positively in opportunities the school provides to help them excel in their learning and as young people…
Teachers craft interesting and challenging learning experiences for them on a daily basis. They [pupils] view the school as a haven, where their talents can be nurtured.
Leaders' proactive investment in quality staff training underpins the excellent standard of teaching across the school.
[in English] pupils benefit from an exciting, innovative curriculum that engages and motivates them at every level…outcomes in English were well above the national average for progress and attainment. The proportion of pupils securing rapid progress was also high.
We are hugely proud of having our 'outstanding school' status reaffirmed under the new inspection framework.
2013 Full Ofsted Inspection
Excellent teaching, care and support enable students to make rapid progress during their time here
Students behave impeccably and have excellent attitudes to learning
This is a calm, pleasant and very purposeful school. It is very friendly and welcoming
Students have excellent attitudes to school. They are friendly and polite and they behave very well. They are appreciative of the huge amount of one-to-one help they receive. Students with special needs are also very well supported.
Teachers have excellent relationships with the students in their classes, typically making very good use of humour to create a positive, friendly classroom atmosphere. They make excellent use of the small class sizes, providing students with very precise verbal feedback about how to improve their work and what to do next.
The school provides a positive environment in which staff and students work hard. It forms very close partnerships with parents. Teaching is almost always at least good and very often outstanding. Indeed, the school has some fantastic teachers.
These are all qualities of which the school is justly proud.
Read the full report for yourself