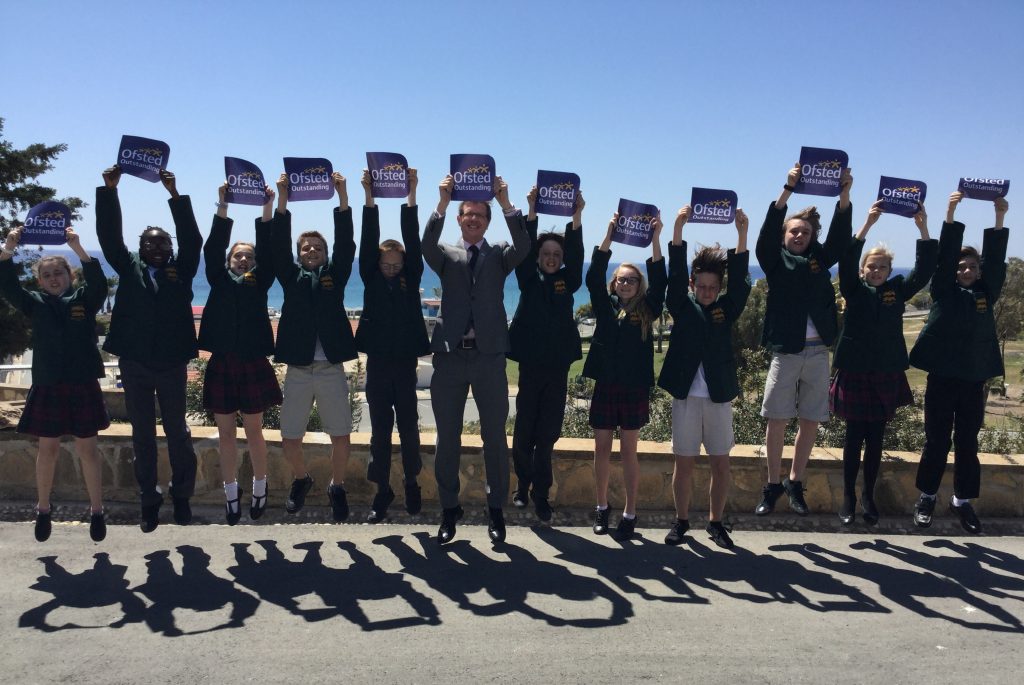 2017 Ofsted inspection outcome – We are OUTSTANDING!
King Richard School was inspected on 21 & 22 March 2017. The inspectors found that "the school continues to be outstanding". The inspection was an opportunity to showcase what makes our school an amazing place to study and work every single day of the year; our wonderful students and dedicated staff. I could not be more proud of our school community and all who support it, especially members of our School Governance Committee who were also highly praised in the report as 'ambitious and act as strong advocates for the pupils and the military community which the school serves.'
The inspectors said…
Ambitious leadership permeates the culture of the school.
Pupils value and engage positively in opportunities the school provides to help them excel in their learning and as young people…
Teachers craft interesting and challenging learning experiences for them [pupils] on a daily basis.
[Pupils] view the school as a haven, where their talents can be nurtured.
The Executive Principal leads a high performing senior team…they are passionate about securing the highest possible standards of teaching and pastoral care…leaders' [have an] unwavering commitment to 'do the absolute best for every pupil'.
Leaders' proactive investment in quality staff training underpins the excellent standard of teaching across the school.
[in English] pupils benefit from an exciting, innovative curriculum that engages and motivates them at every level…outcomes in English were well above the national average for progress and attainment. The proportion of pupils securing rapid progress was also high.
We are hugely proud of having our 'outstanding school' status reaffirmed under the new inspection framework.
A copy of the full report has been included as an insert to this magazine. It can also be read on our website (About Us > Ofsted) or on the Ofsted website (https://reports.ofsted.gov.uk/inspection-reports/find-inspection-report/provider/ELS/132420).